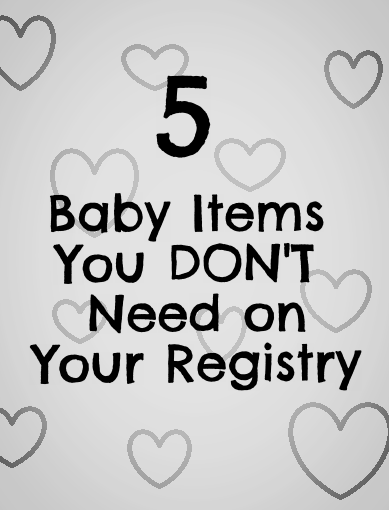 Follow me on Facebook to make sure you don't miss the newest posts!
New moms are overwhelmed with
literally millions
of suggestions of random baby
STUFF
to choose from. A lot of junk. A lot of unnecessary items. A lot of cool gadgets that are over-priced that you will
actually never use
.
So.much.stuff!
In researching what I wanted to purchase or put on our baby registry for the boys, I came across so many
completely silly items
. I put together a list of things I definitely did not want! I don't want the clutter in my house. I didn't want anyone to spend money on such a superfluous, useless item. I'm not saying these items don't have their place...
they just don't have their place in MY house.
5.
Crib Bedding Set
: Seems practical, right?
Nope.
Babies can only safely use 1 piece of the bedding sets...
the crib sheet
! You can find a crib sheet, in cute patterns and colors even, for about 10 bucks. A bedding set costs about $100 on average although I have seem custom ones on Etsy
(repeat offender for over-priced, useless baby items!)
for nearly $400! Sweet baby Jesus are they cute, though, so I can see the appeal. However, most bedding sets don't have the breathable, mesh bumper pads.
Safety hazard numero uno.
Babies can't use comforters for at least the first year.
Hazard numero dos
. Crib skirt,
meh
. Maybe if you have a cutesy little girl nursery. All in all, kind of superfluous.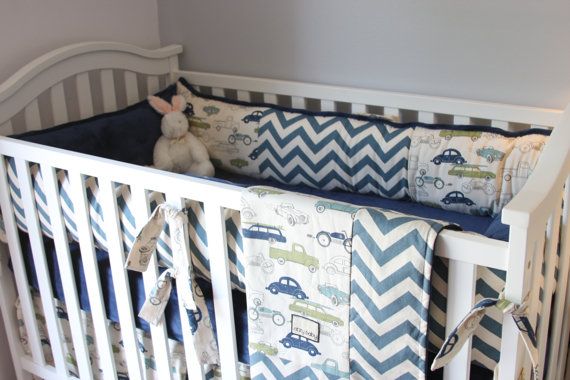 This Etsy shop has some BEAUTIFUL items... but this seems like a safety hazard!
4.
Designer baby clothes
: Even handcrafted "designer" clothes.
Etsy is especially guilty of this
! A specialty onesie for $50... a "coming home" from the hospital outfit for $75! You could
literally
buy an entire wardrobe in a size for your baby with that kind of money! A cute holiday outfit is one thing, but I still wouldn't pay more than maybe $15. A whole wardrobe of designer clothing, shoes, hair bows, etc...
no way!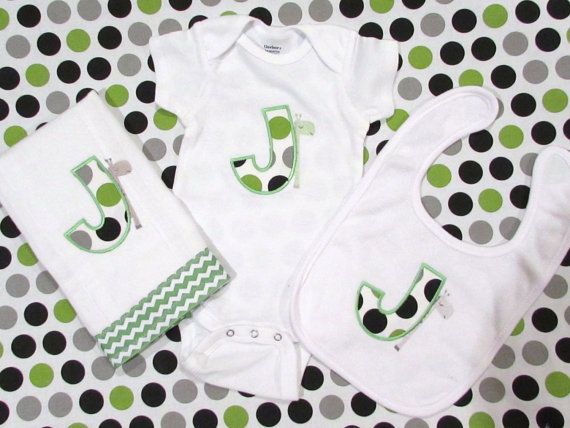 If you want something like this but don't want to spend $50... you could always just make it?
3.
Wipes Warmer
: Seriously, save your $25 and buy
MORE DIAPERS
and/or wipes for the new baby. They
need
diapers. They don't need their tiny little butts pampered with perfectly warmed moist towelettes. What happens when baby starts to grow up and realizes the that world is a
cold, uncaring place
that doesn't have warmed toilet paper to clean their tiny little butts with? They will cry. They will cry a lot. And it
will
be in public. Speaking of public, what do you do when you're on the go??? Carry this thing with you?
Nope.
Nope nope nope.
It's cute! It's pink! But, really?
2.
"Baby Keurig"
: Again, seriously? If you're going to be formula feeding, save your $200 and buy
FORMULA.
It's expensive enough.
You definitely shouldn't need a Keurig machine to mix and heat bottles for you unless you're a new mom, have severe OCD and are
completely
incompetent. I did read a message board post about a new mom who
WAS
mixing formula incorrectly, adding too many scoops of powder and wondering why her baby couldn't get anything through the nipple. Seriously. If it will help you sleep at night and not have to wonder if baby's milk is the right temperature or if you shook the bottle hard enough,
go for it
. But personally, I have many other uses for $200.
$160 buys us TEN large containers of formula... or you could buy this.
And finally, the number one most ridiculous baby item I have come across...
and I still can't get over how ridiculous it is!
1.
Wearable Baby Monitoring equipment
: Mother of God,
WHY
would you want one of these? Even as a new parent, I would
never never never
want to have one these things. There are many of them on the market these days. Most of them attach to your baby's diaper or foot and then they monitor heart rate, respiratory rate, oxygen levels, etc. Some of them even come with apps you can download that
TEXT YOU WHEN YOUR BABY WAKES UP
or
predict when your baby may wake up
. You know, in case you decided to go grocery shopping, you can come home. Most of them have reviews of multiple false alarms that baby has stopped breathing, obviously causing extreme panic and anxiety in any parent.
Why would you do this to yourself???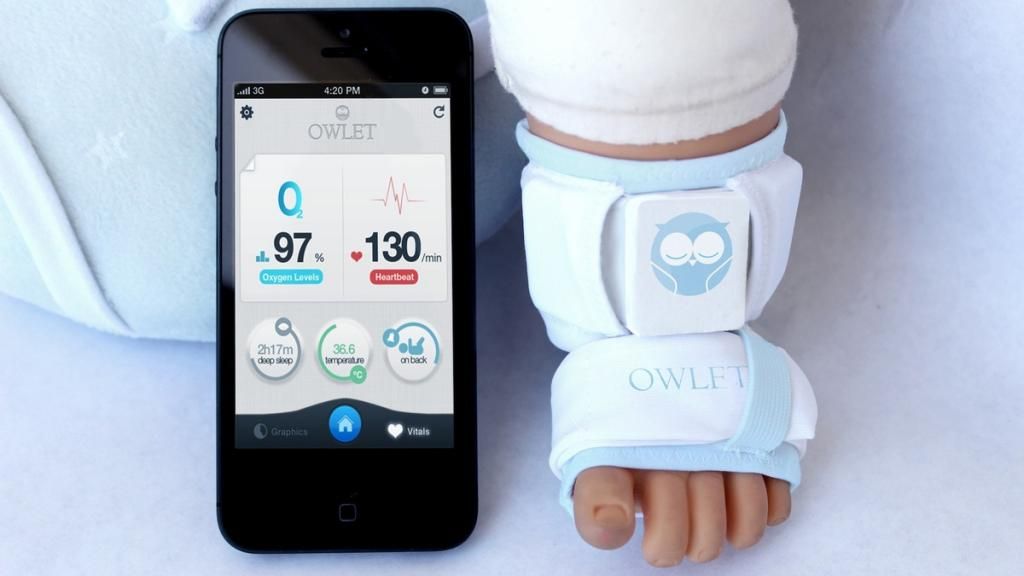 Is this what the world has come to???
I'd love to hear about any products you have purchased or received that you found completely ridiculous or impractical!